How to show your employees that they are valued
How to show your employees that they are valued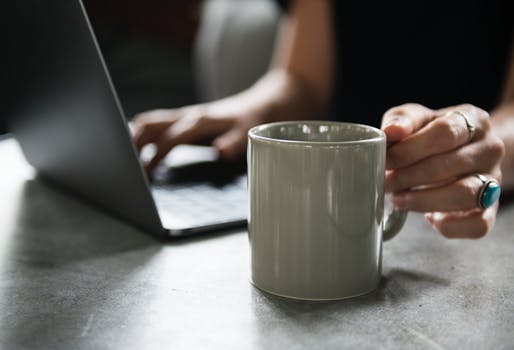 How to show your employees that they are valued
Keeping your employees happy is important for your business - employees are the heart of the operation. Providing your employees with benefits and perks helps them feel valued and secure in their role. According to Workstars, a lack of appreciation is one of the main reasons that employees leave their jobs. These top tips will help you to keep your employees happy, ultimately keeping your business healthy.
Provide flexible working
Flexible working is one of the key perks that employees appreciate. Think about how you can incorporate flexible working into your business - perhaps changing your hours so that your employees work 4 longer days instead of 5 days, or allowing your employees to choose hours that work for them. It would be a great idea to send out a survey to your staff to find out what they would be interested in, in terms of flexible working. Keeping a clear line of communication is important when trying to understand exactly what your staff want.
Remote working
With the current pandemic, we're all too familiar with remote working. Before the pandemic, this was one of the most sought-after perks. According to a survey from Atlassian, 95% of employees said they would change the way that they work to enable them to work remotely. Though your staff may be doing this now, are you going to keep this up when offices reopen? Again, send a survey out to your employees to find out whether they want to keep remote working as an option when/if your office reopens.
Provide Employee Benefits
Providing perks or benefits for your employees can be a great way to show them how much you appreciate them and allow them to choose what matters most to them. There are great employee benefits products such as Perkbox which offer discounts on products, phone bills and more. Mental health support is a great benefit to offer to your employees - this will be especially important when lockdown eases.
Build an Employee Culture
Building a great employee culture doesn't happen overnight, but it is the key to happy employees. Employees want to work somewhere that doesn't always feel like work. Organising events such as quiz nights or staff parties for your employees to socialise with one another can help to improve your employee culture and help each of your teams feel more connected. These events are also a great way to give back and reward your employees for all of their hard work.
Provide Career Opportunities
Ensuring that your staff know there is a career pathway for them will help them see a future at your business. Each member of staff must have objectives to work towards and know what their career path is - make sure that your staff members have the opportunity for regular catch-ups so that they can voice any concerns or problems. Providing support for your employee's progressions is a great way to support them through their career and help them grow - providing access to training courses and accreditations can be a great boost to your employees as well as your business.
Encourage Holiday
The amount of holiday an employee receives is really important and speaks a lot to how they feel about work and how valued they feel. Providing your employees with a decent amount of holiday allows them to recharge and ultimately be a better employee at work. It's also important to encourage your employees to take their holidays and enjoy time off. Taking time away from work is important for mental health and emotional health - employees need time to rest and recharge so that they can come back and perform better for the business.
Making sure your employees feel valued and taken care of will massively benefit your business. With your employees spending most of their time at work, they need to enjoy it. The most important thing that you can do for your employees is to encourage communication - make sure you have opportunities for your employees to communicate to you what they want in their working environment, how they want to work, where they want to work and more.
---